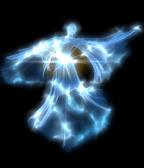 Each month the Inquest tournament winner on each server receives their choice of the following:
Brand New PENTIUM HP Computer System (No Monitor)
3.2GHz Intel(R) Pentium(R) 4 641 w/ HT Technology
Genuine Windows Vista(TM) Home Premium
1GB DDR2-533MHz SDRAM (2x512)
80GB 7200 rpm SATA 3Gb/s hard drive
48x max. CD-RW/DVD-ROM combo drive (48x32x16x48x)
2 USB, front audio ports
Integrated Intel(R) 950 3D Video Card
Integrated 5.1 Capable Sound w/ front audio ports
HP keyboard and HP scroller mouse
Microsoft(R) Works 8.0
HP Home & Home Office Store in-box envelope
Free Shipping to Anywhere in the Continental US


OR
Refurbished Computer w/ Custom Case (No Monitor)
1.7GHz Intel® Pentium® 4 Processor
1GB ECC RAM
Logitech Scroll Mouse
NVidia GeForce3 3D Card
54 GB Hard Drive
Microsoft® Windows® XP Home Edition
52x CD-ROM Drive
PCI Ethernet Card
C-Media Sound Card
3.25" Floppy Drive
Free Shipping to Anywhere in the Continental US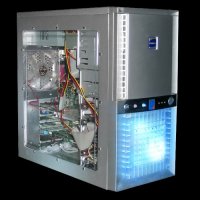 OR
OR
Rules and Eligibility

The participants and ultimately the winner of the 128 player tournament on each server will be determined by the standard Inquest proceedings. Should something occur during the Inquest that disrupts the normal flow of events, Glitchless shall be the sole arbitrator of the modified proceedings and will make every effort to ensure a fair competition.
The winner on each respective server will need to supply a valid address in the United States to which the prize will be shipped. Failure to supply Glitchless with a US shipping address within 5 days of the Inquest will result in the restriction of only being able to select either the $750 credit or two D*Dev prize.
Exact computer system specifications subject to change based on availability, however, system cost will remain at equal or greater value.
The winning character of each servers' Inquest will not be eligible to compete in future Inquests for 12 months.
Certain taxes may apply. Winners should consult their tax advisor concerning the taxability of the prize.
As of 2007 no single household can select the computer prizes more than once per calender year. They may instead choose any of the other prizes.